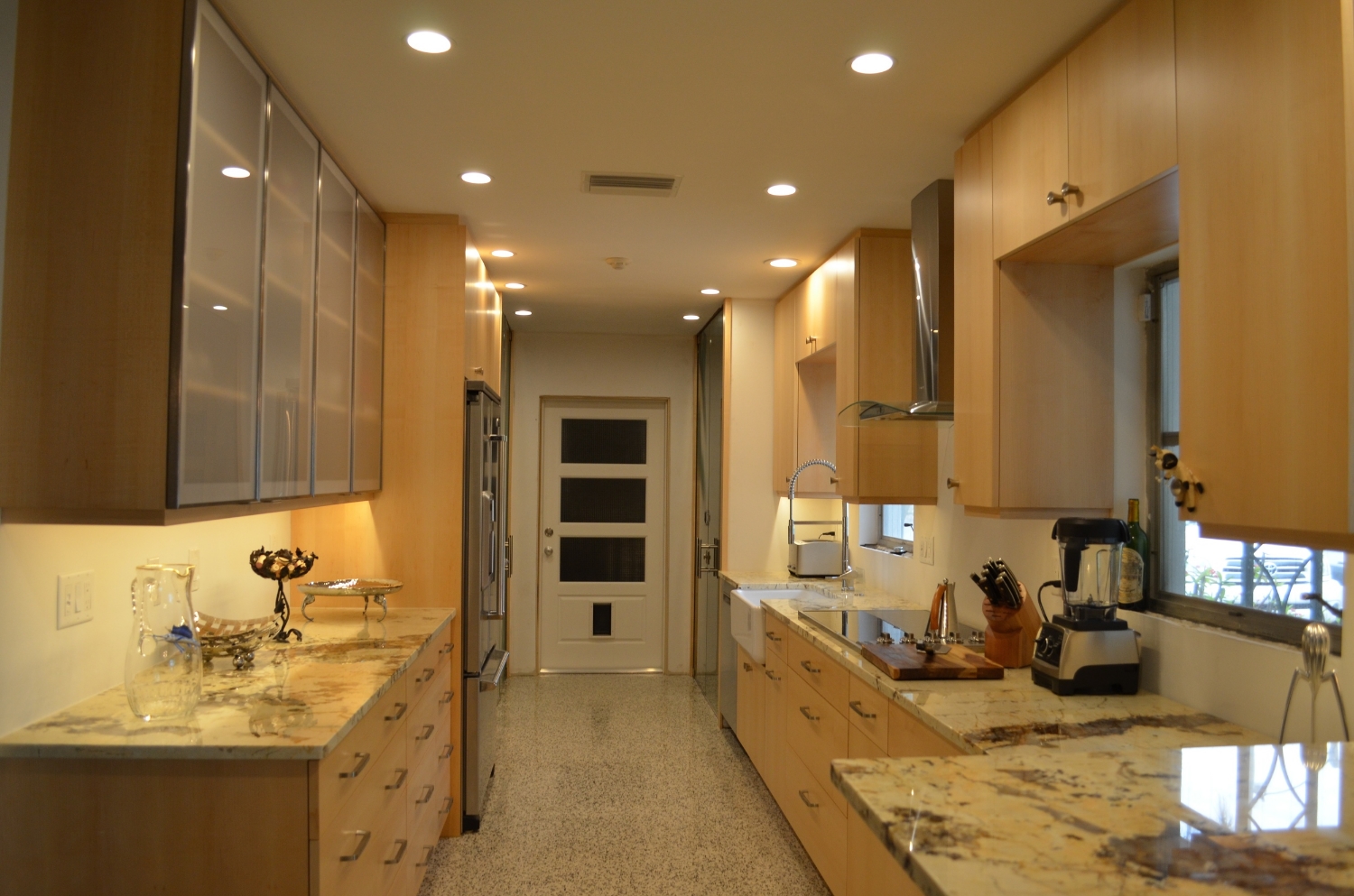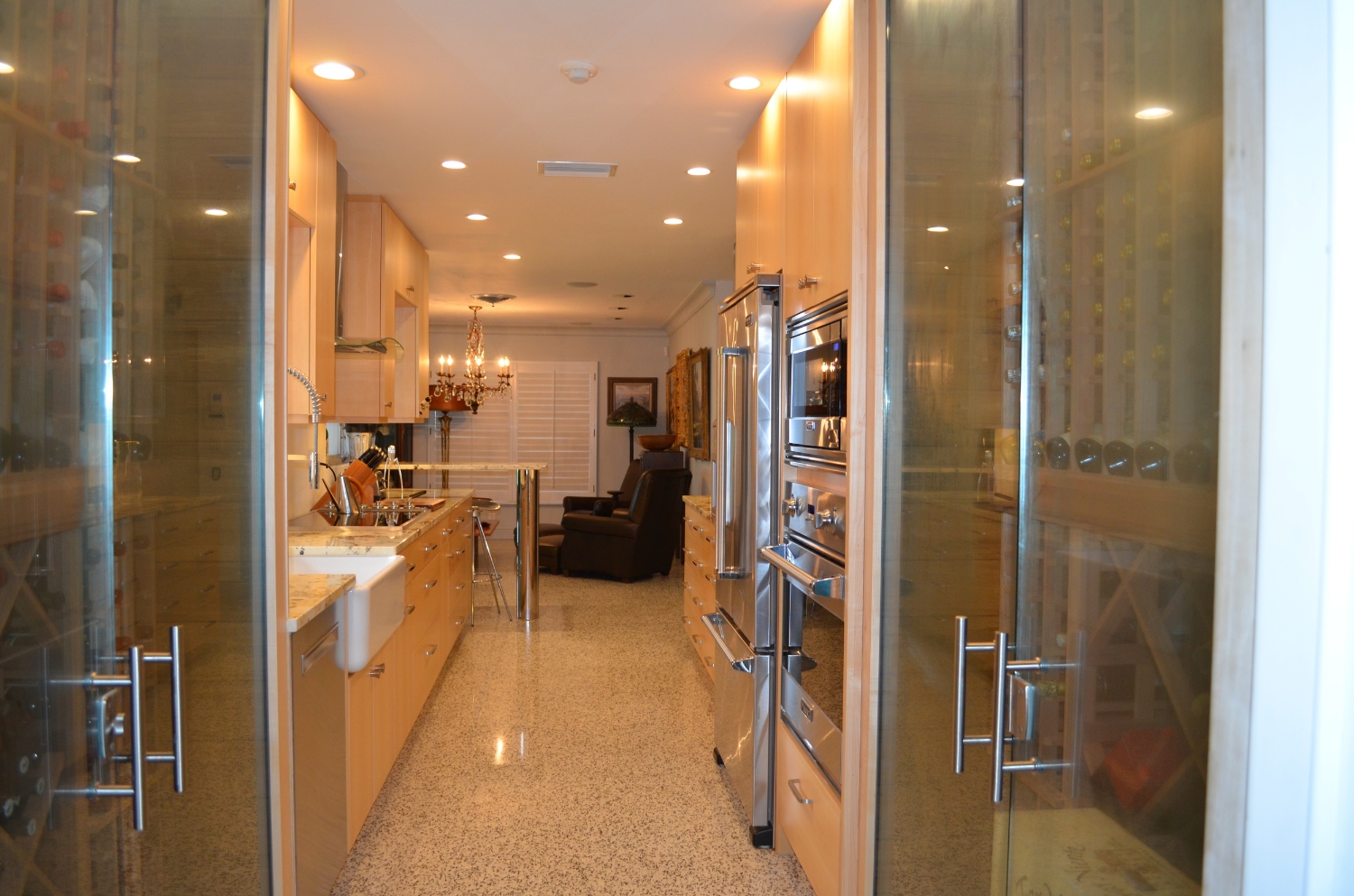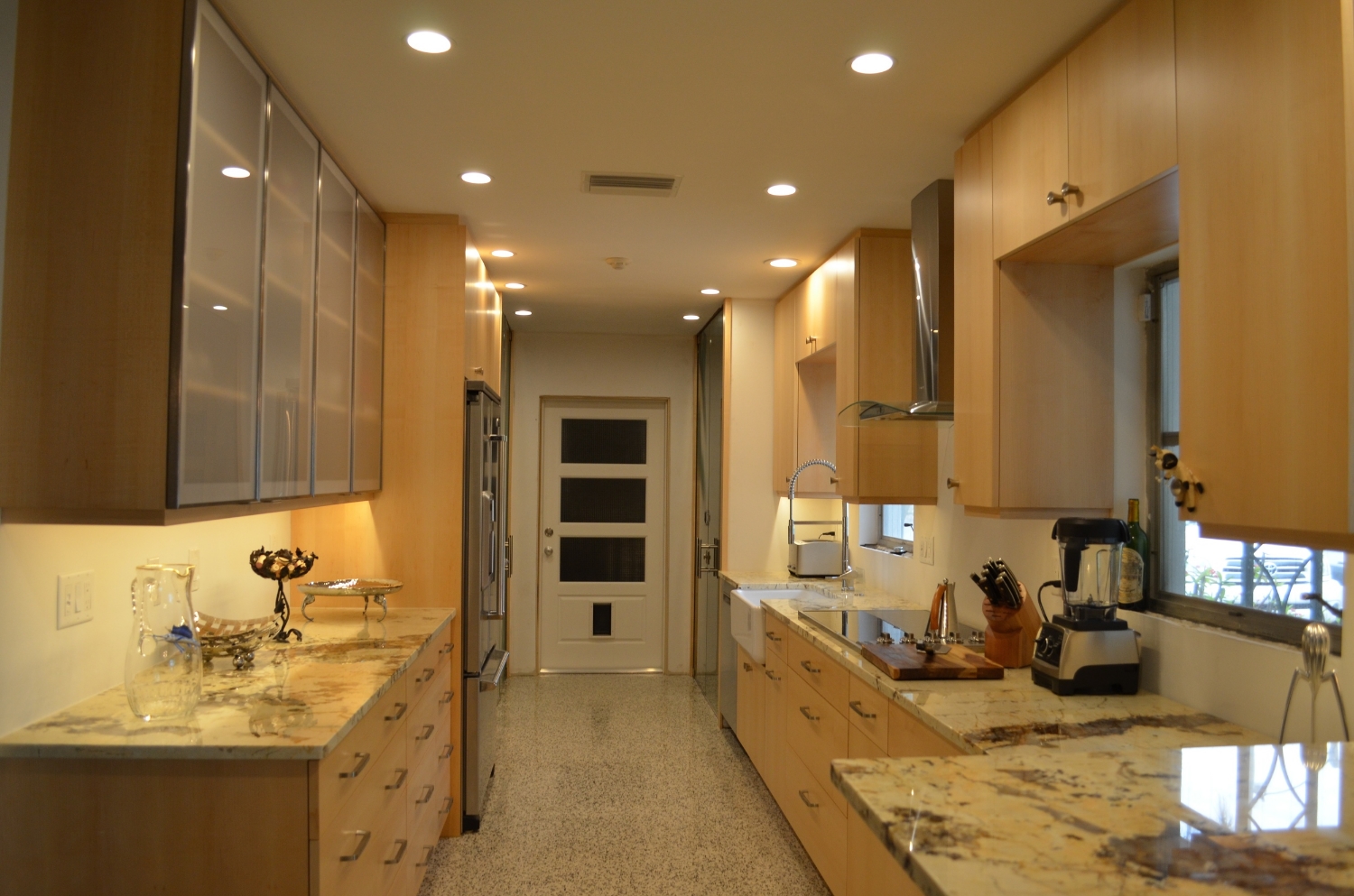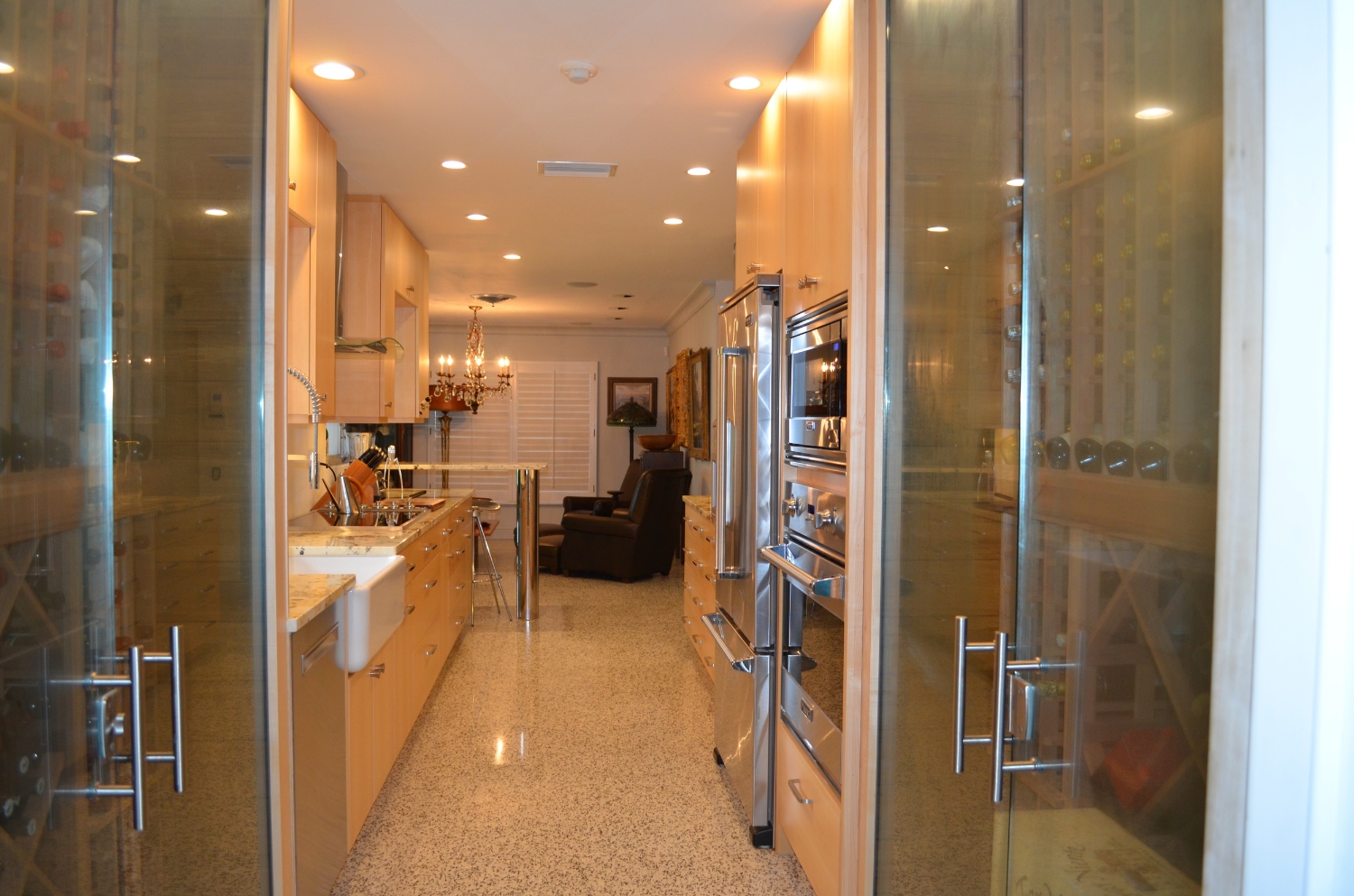 Indian Beach
Indian Beach Kitchen and Bath Remodel
The original galley kitchen was entirely removed to create a clean slate for a modern kitchen. The Powder Room and the Guest Bathroom were also entirely remodeled.
The kitchen custom cabinetry is enhanced by a unique granite countertop and top of the line appliances making this a state of the art kitchen. Custom made wine closets flank either of the kitchen.
Both powder bath and guest bath are outfitted with custom made zebra wood vanity with a mirror finish.
The terrazzo floors were refinished to their original shine.